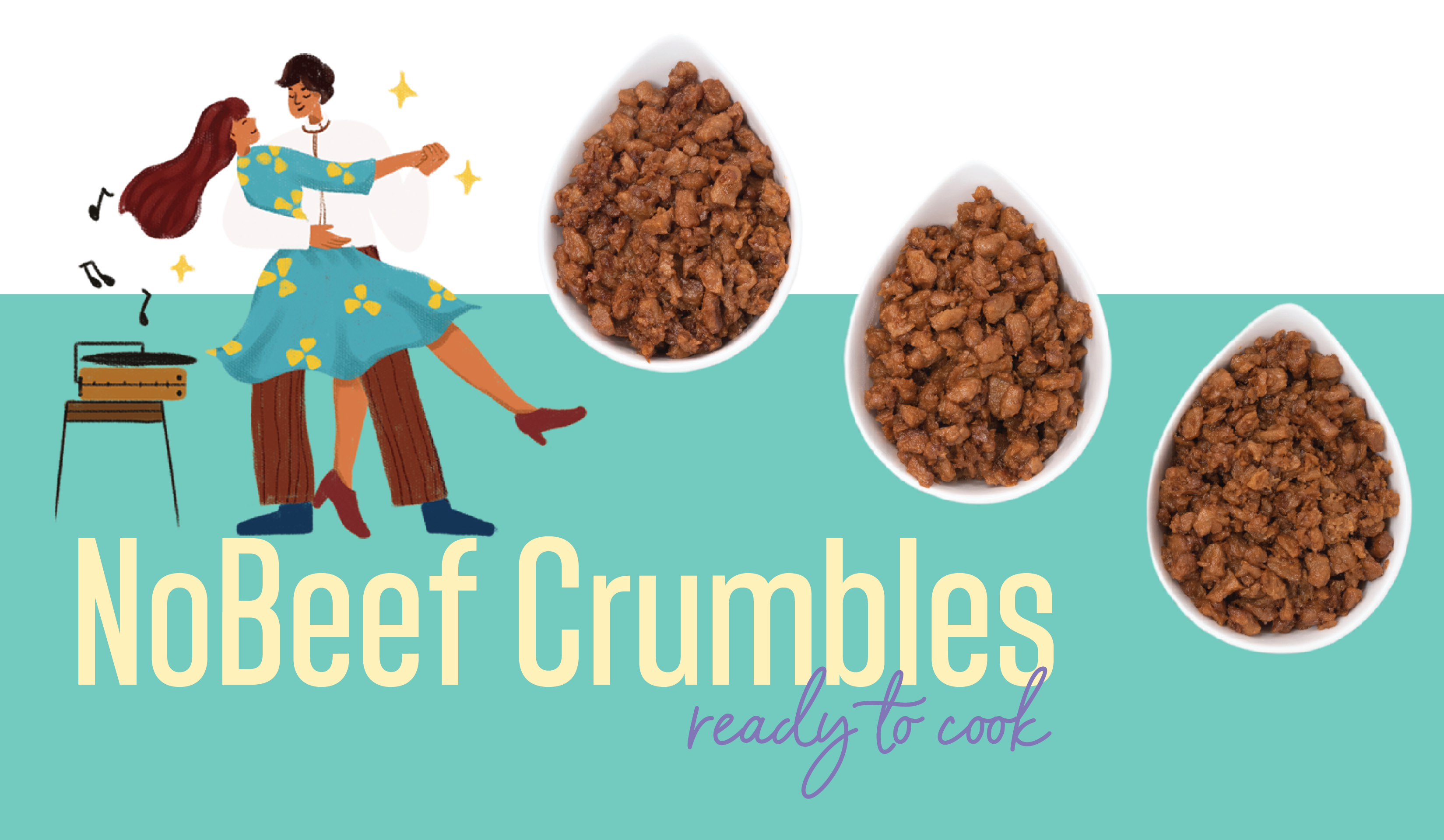 Plant based crumbles in the way they should be - sizzling in the pan with the aroma to hijack your mind. We have put it in tacos, stuffed in breads, stir fried with green beans, and even made soups. It is one ingredient that you can put in any dish and it will never fail to amaze. Is it better than all the other plant based beef crumbles in the marketplace? You go ahead and try, and you tell us!

Our NoBeef Crumbles are Non-GMO Project Verified and Certified Plant Based.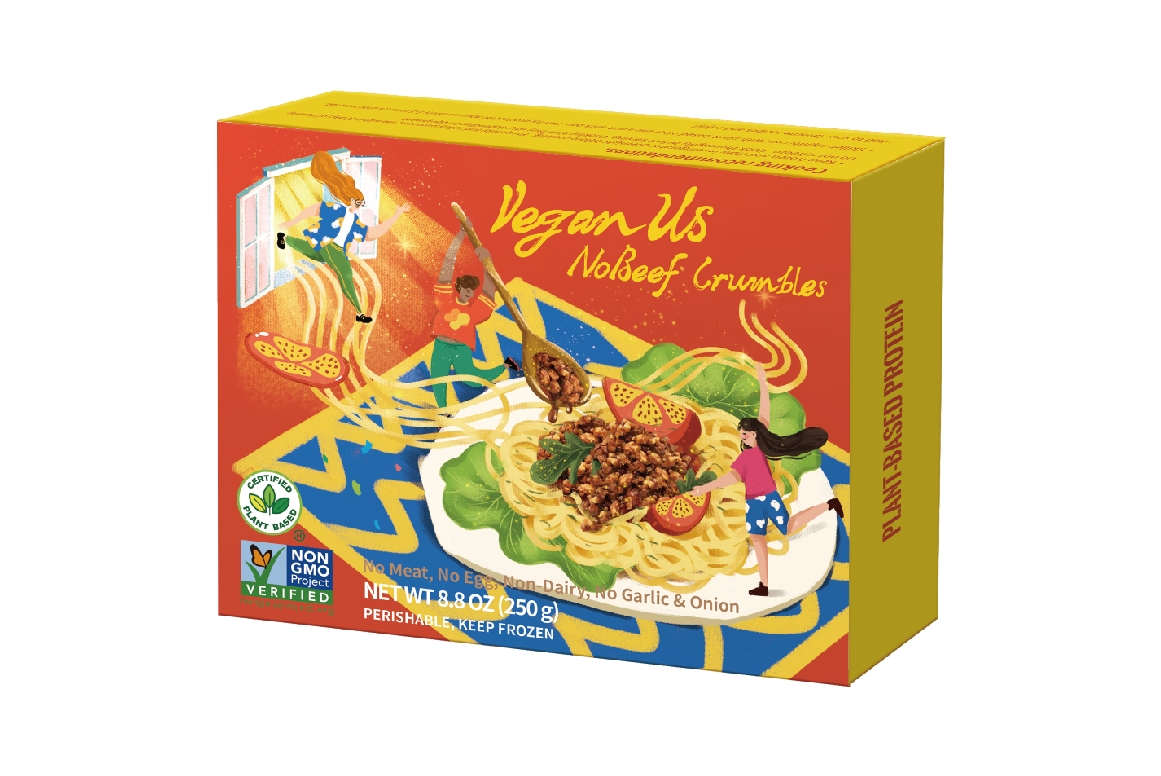 No

Meat

No

Egg

No

Dairy

No

Garlic or Onion

No

Trans Fat

No

Cholestrol





Textured vegetable protein (isolated soy protein, defatted soy flour, wheat protein, caramel color), water, canola oil, soy sauce, salt, yeast extract, vegan flavor.

Contains: soy and wheat.
Serving Size: 1.76 oz (50g)
Servings Per Container: 5
Amount per serving
Calories: 90
Total Fat: 5g | Daily Value: 6%
Cholesterol: 0mg | Daily Value: 0%
Sodium: 450mg | Daily Value: 20%
Total Carbohydrate: 3g | Daily Value: 1%
Protein: 9g | Daily Value: 18%
Vitamin D: 0mcg | Daily Value: 0%
Calcium: 90mg | Daily Value: 6%
Iron: 2mg | Daily Value: 12%
Potassium: 190mg | Daily Value: 4%