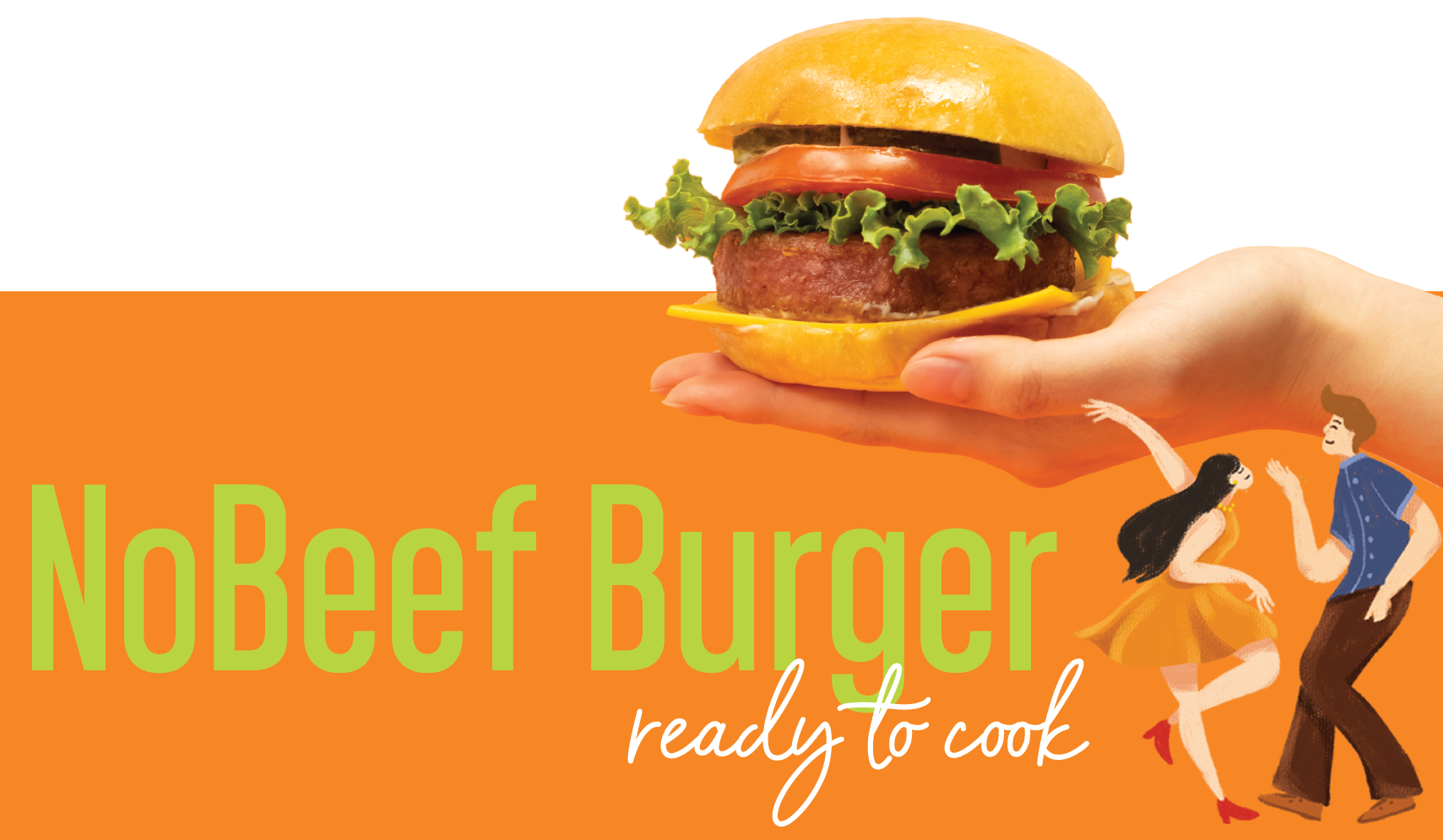 After trying out all the plant based burgers on the marketplace, we decided there should be another one, with the great taste of meat and made from healthy non-GMO ingredients. We therefore present to you the VeganUs NoBeef Burger, one that will sizzle in the grill and match any occasion you have. The time has finally come that every one can enjoy a nice burger without sacrificing health or the earth.

Our NoBeef Burger is Non-GMO Project Verified and Certified Plant Based.
No

Meat

No

Egg

No

Dairy

No

Garlic or Onion

No

Trans Fat

No

Cholestrol





Water, textured vegetable protein (isolated soy protein, defatted soy flour, corn starch, wheat flour), canola oil, coconut oil, methylcellulose, modified food starch, yeast extract, salt, vegan flavor, beet juice extract, gum arabic.

Contains: soy and wheat.
Serving Size: 1 of 4 oz Patty (113g)
Servings Per Container: 2
Amount per serving
Calories: 270
Total Fat: 21g | Daily Value: 27%
Cholesterol: 0mg | Daily Value: 0%
Sodium: 570mg | Daily Value: 25%
Total Carbohydrate: 5g | Daily Value: 2%
Protein: 16g | Daily Value: 32%
Vitamin D: 0mcg | Daily Value: 0%
Calcium: 74mg | Daily Value: 6%
Iron: 2.5mg | Daily Value: 14%
Potassium: 210mg | Daily Value: 4%